Late Night Sketches
A blog for unity
---
San Luis Soyatlan Evening
Night fell and fireflies fluttered at the park alongside Laguna Chapala in San Luis Soyatlan. I returned to the tacos al pastor stall to find Armando, Rene and Marcos finishing the day. We discussed my route forward and Armando offered me a ride to Sahuayo, the next town and the namesake of the taco stall, in addition to having a place to sleep. He was making the trip to visit his kids anyways.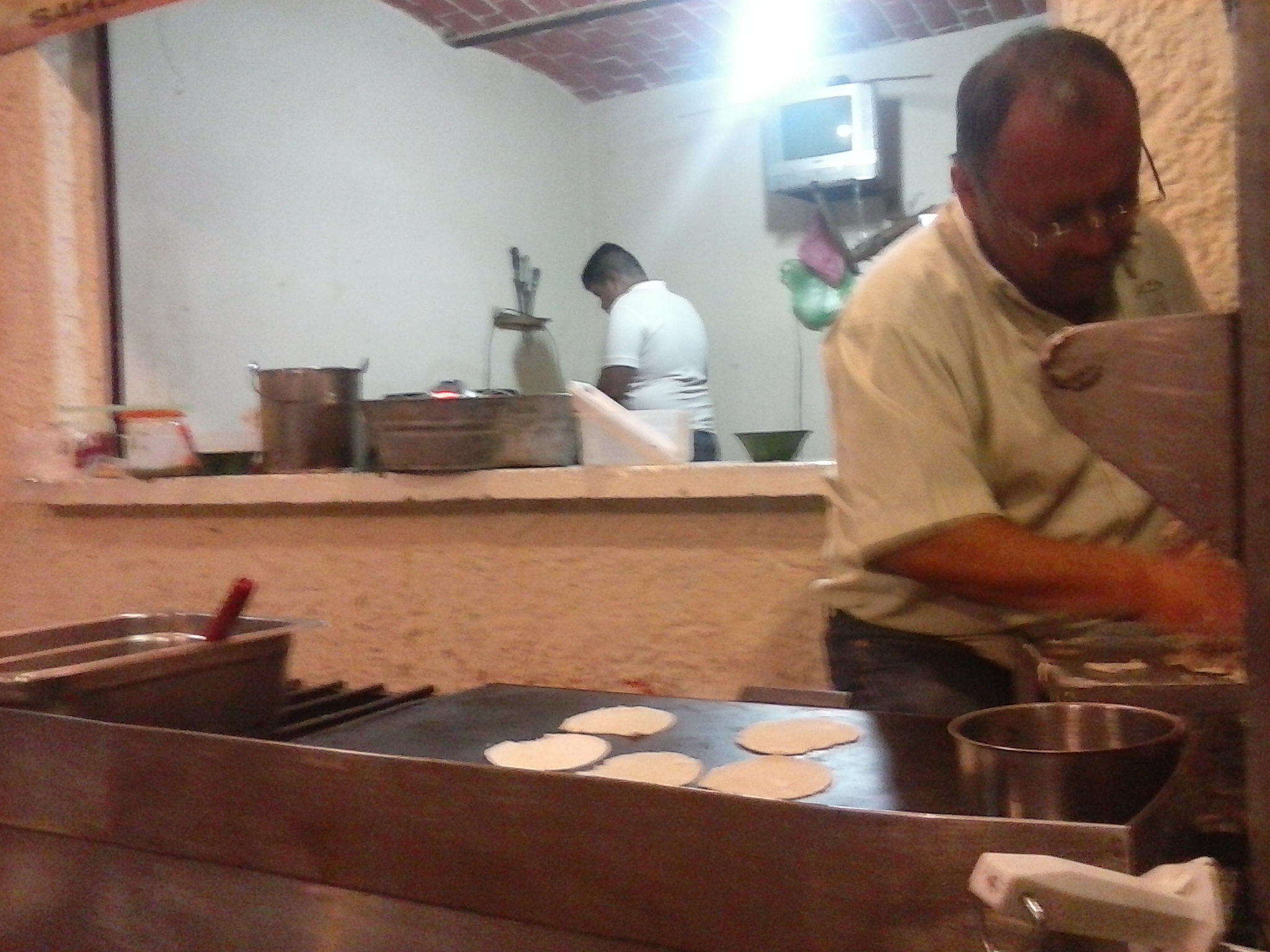 It came out that I like spicy chilies, so I was given "una prueba" (a test) to see if I was really unlike most gringos. Rene didn"t like picante himself but he named the chili de arbol as the spiciest and that it would make a good test. Marcos walked across the street to get one from the grocery store. He returned with two Serrano peppers though. We weren"t completely satisfied that they would be spicy enough but the test would have to commence with these instead since that was all the store had.
One bite of half of one pepper made me sweat and reach for my water bottle. I was able to contain the burn"s effects to a few sniffles. Finishing the remaining bits was no trouble when wrapped in a taco.
Come November, Armando and crew are planning a trip north to California with their taco business to serve at parties. By chance, one of their stops is very close to home in Fairfield. Armando even knew of Vacaville.
With the excitement of a 15 year old boy, Armando told me about breakfast the next morning: luchita. A cow is milked directly into a cup and a bit of alcohol is added. Getting up for it would be an early morning but with his enthusiasm, it must be worth a try.
Before closing the shop, an older couple stopped for some tacos on their way back from Sahuayo where a festival had just occurred. Too bad I would miss it by one day but they did show me pictures of the enormous headdresses and masks that parade participants wore. Some doubled their wearer"s natural height with vibrant plumage. Other masks were replicas of a normal human head but slightly more grotesque.
The couple recommended Playa Escondido on my ride through Oaxaca and showed me some pictures of the parks, beaches and waves suitable for surfing from a trip they had taken there.
At around 11:30, it was time to close up for the night. I helped the guys put away the folding tables and chairs, the tortilla forming machine, meat roasting spit, the grill, the fuel tank, and the CFL bulbs illuminating the area. Then it was time to load my bike into the pickup and the four of us packed into the double cab and drove across town to their house on the hill above the lake.